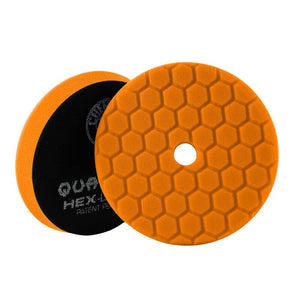 The Orange Quantum Pad is the workhorse of the Quantum system. The medium-cutting pad removes light to moderate defects like swirls, scratches, oxidation, and water spots to restore gloss, depth, and reflection to painted surfaces.
Use this to:
✅ Reduce surface tension on pad
✅ Extend the life of your pads
✅ Remove light, medium to heavy scratches
✅ Restore gloss and reflection on paint
Click on the link below to watch a how-to video of this product!